Modern Slavery Act
Introduction
This statement applies to all companies within and associated to Great Bear Healthcare Limited.
The organisation is controlled by the Board of Directors and covers the Cardiff and Bridgwater branches and remote working colleagues of Great Bear. The main activity carried out by the organisation is to produce and supply continence products. Colleagues directly employed by Great Bear Healthcare Limited are based in the UK.
This policy is made in accordance with Section 54 of the Modern Slavery Act 2015 and will be reviewed annually.
Definition
Great Bear Healthcare Limited considers that modern slavery encompasses:
Human Trafficking;
Forced work, through mental or physical threat;
Being owned or controlled by an employer through mental or physical abuse of the threat of abuse;
Being dehumanised, treated as a commodity or being bought or sold as property;
Being physically constrained or to have a restriction placed on freedom of movement.
Commitment
Great Bear Healthcare Limited acknowledges its responsibilities in relation to tackling modern slavery and commits to complying with the provisions in the Modern Slavery Act 2015. Great Bear Healthcare Limited understands that this requires an ongoing review of both its internal practices in relation to its labour force and, additionally, its supply chains.
Great Bear Healthcare Limited does not enter into business with any other organisation, in the UK or abroad, which knowingly supports or is found to involve itself in slavery, servitude and forced or compulsory labour.
No labour provided to Great Bear Healthcare Limited is obtained by means of slavery or human trafficking. The Group strictly adheres to the minimum standards required in relation to its responsibilities under relevant employment legislation in the UK and in many cases exceeds those minimums in relation to its employees.
Supply Chains
In order to fulfil its activities, Great Bear Healthcare Limited's main supply chains include those related to the supply of products and goods from various suppliers in both the UK and overseas. We understand that Great Bear Healthcare Limited's first-tier suppliers are intermediary traders and therefore have further contractual relationships with lower-tier suppliers.
Potential Exposure
Great Bear Healthcare Limited considers its main exposure to the risk of slavery and human trafficking to exist in its product supply chains because they may involve the provision of labour in countries where protection against breaches of human rights may be limited.
In general, Great Bear Healthcare Limited considers its exposure to slavery/human trafficking to be relatively limited. Nonetheless, it has taken steps to ensure that such practices do not take place in its business nor the business of any organisation that supplies goods and/or services to it.
Process
Great Bear Healthcare Limited carries out due diligence processes in relation to ensuring slavery and/or human trafficking does not take place in its organisation or supply chains, including conducting reviews of the controls of its suppliers.
Great Bear Healthcare Limited has not, to its knowledge, conducted any business with another organisation which has been found to have involved itself with modern slavery.
Policies
Great Bear Healthcare Limited has the following policies which work alongside and support its stance on modern slavery; Ethical Procurement Policy, Equal Opportunities Policy, Safeguarding Policy and the Colleague Handbook. Refer to the SOP 02.02 for further information on processes in place with regards to assessing and monitoring existing and potential new suppliers
Compliance
Any employee found to be non compliant with the Modern Slavery Act or any policy associated with it may be subject to disciplinary action.
Training
Where an individual's job role permits that they are in charge of supply chain management, they will have specific training on the Modern Slavery Act.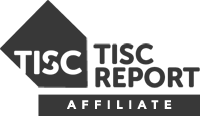 Revision: 5
Date: May 2023